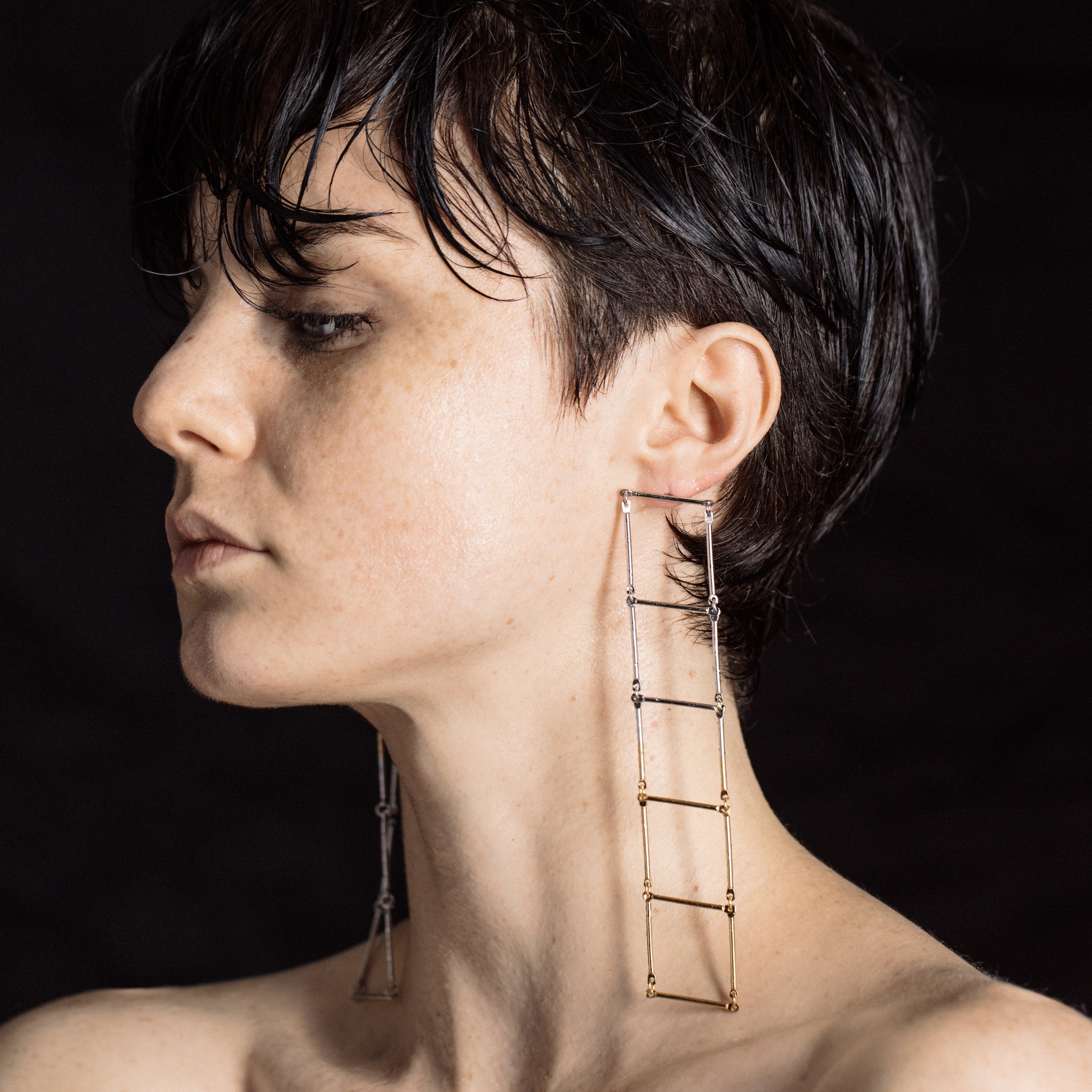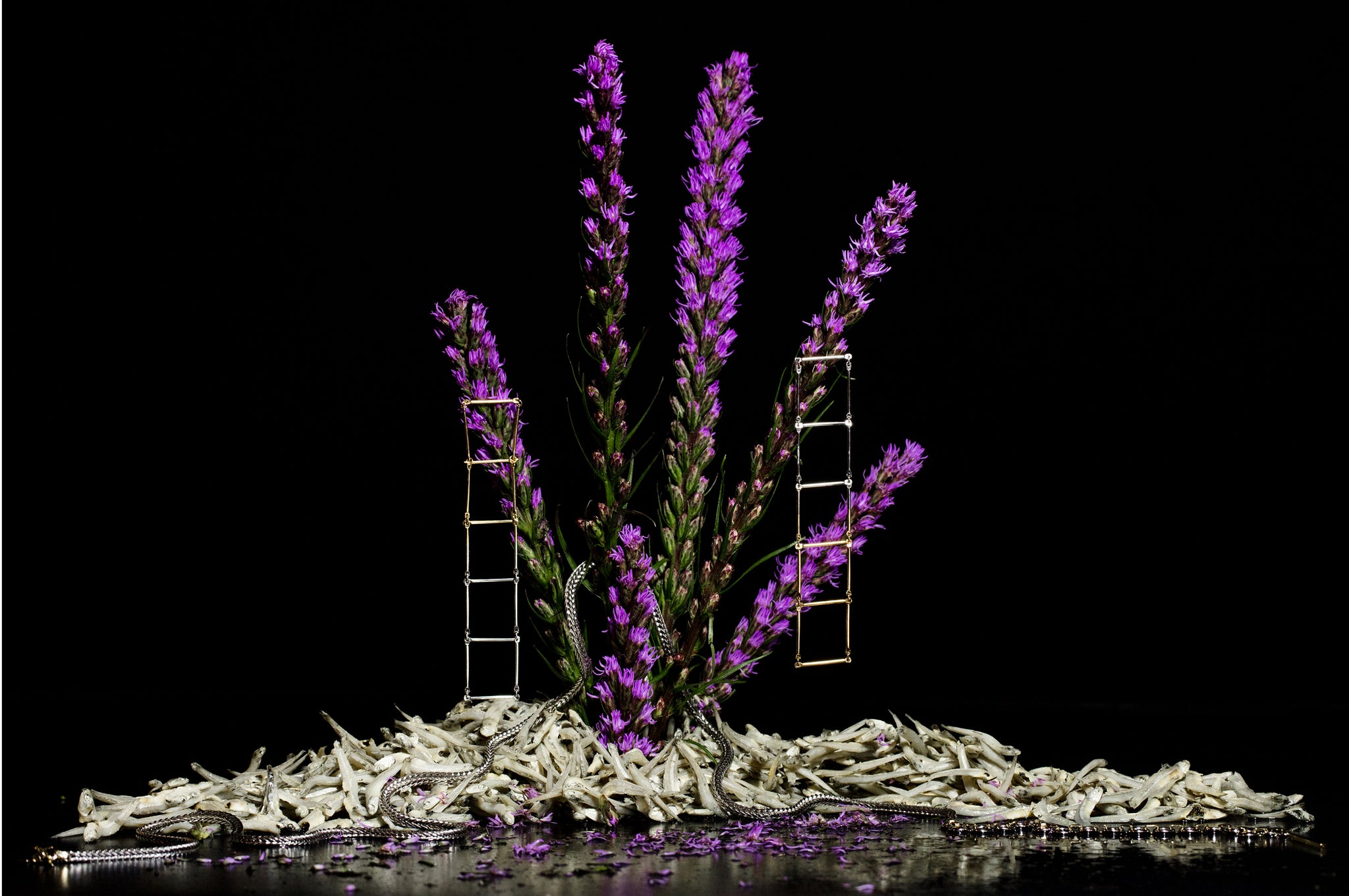 5-Square Earrings
Two Tone (pictured) or 22k gold or rhodium electroplated over brass w/ sterling posts.   
If not in stock, item is made to order and ships in approximately 4-8 weeks. Feel free to email info@alynnelavigne.com to see if item is currently in stock.
Hand made in Toronto. 
"Rhodium is a rare, silvery-white, hard metal. It is a member of the platinum group...sterling silver is often rhodium-plated for tarnish resistance."