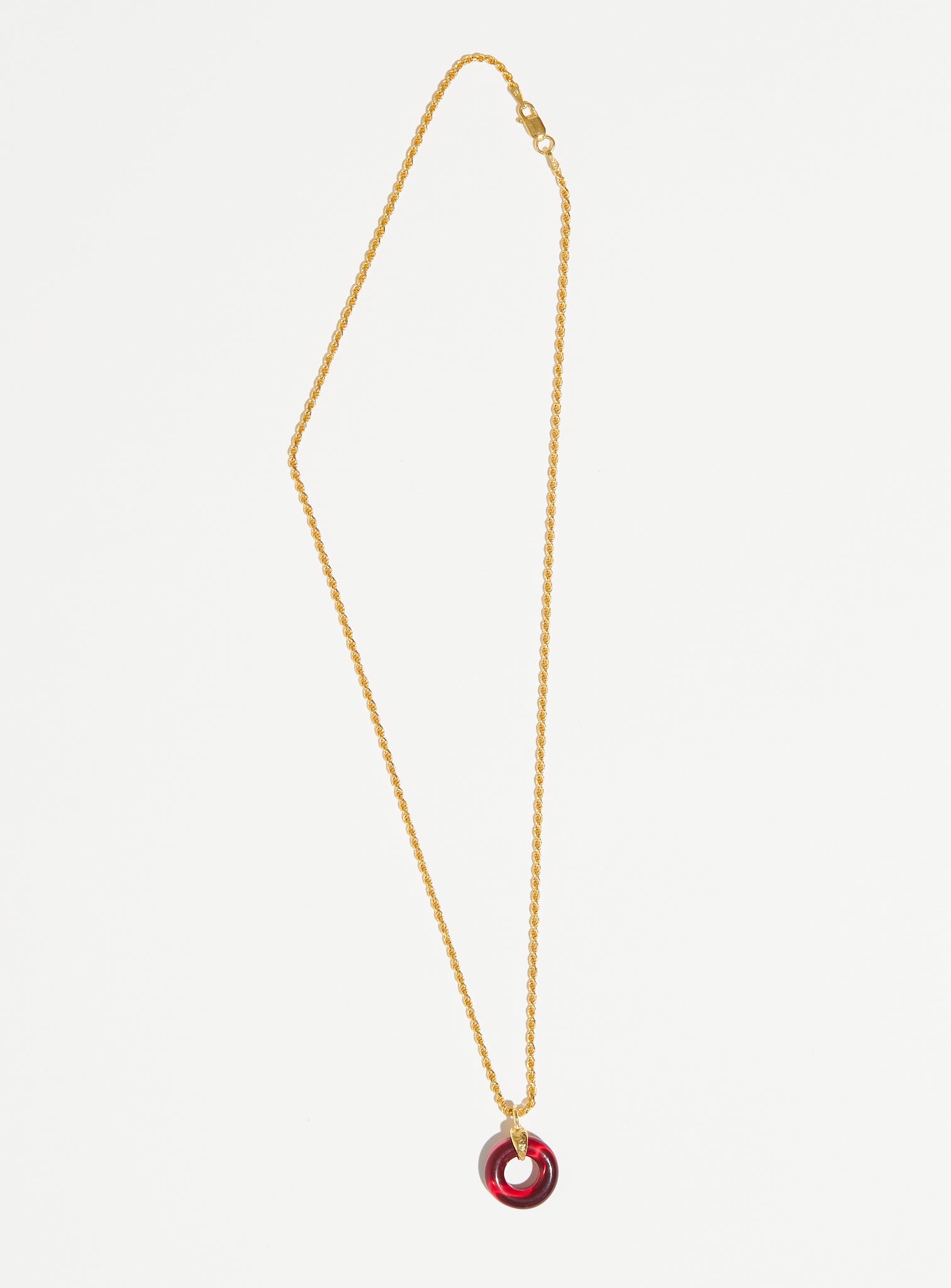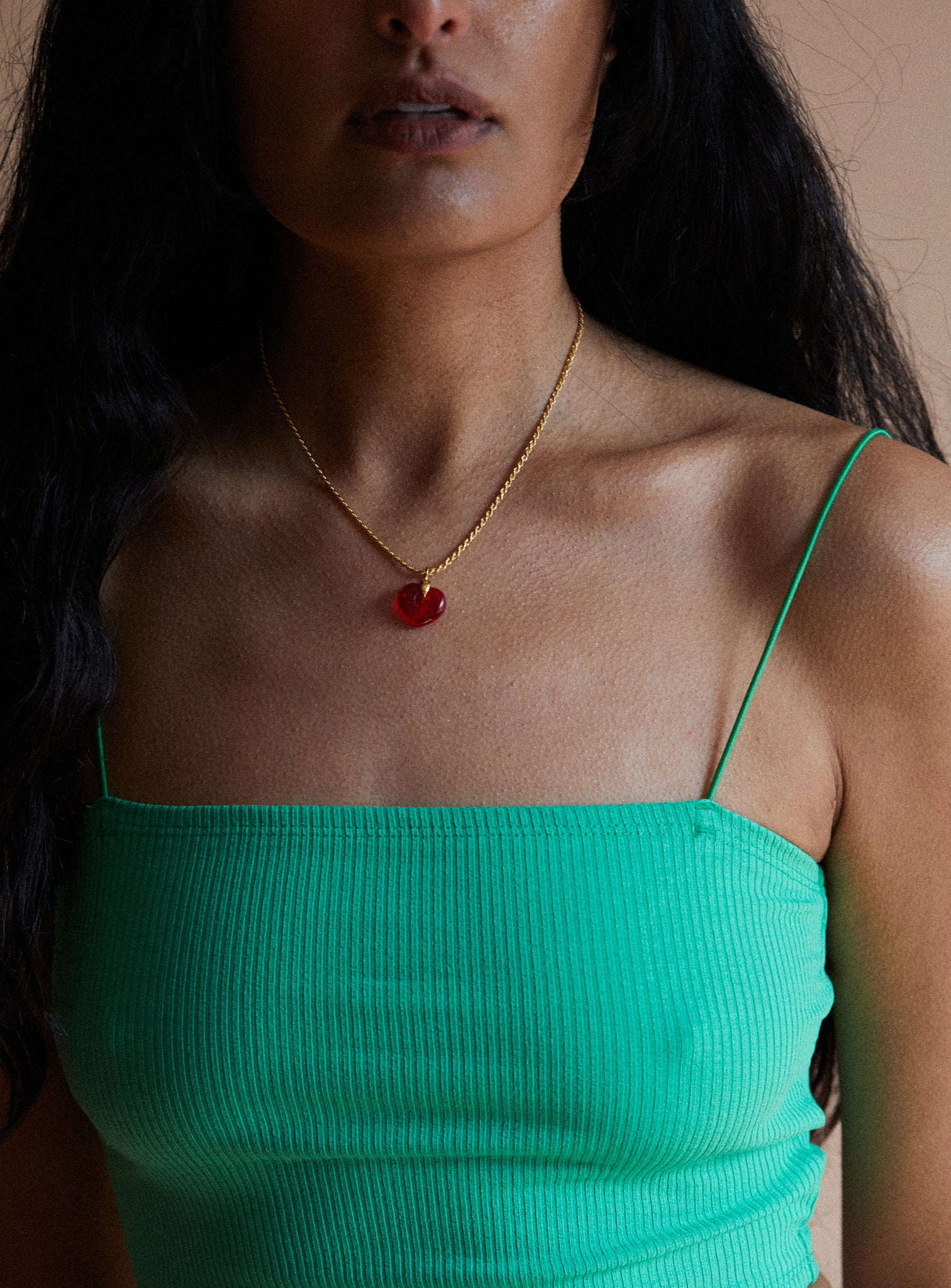 Small Juicy Chain - WINE LIFESAVER
This is our Wine Lifesaver necklace. No explanation needed ;) This chain also comes with multiple charm options so please take a look at the Small Juicy Chain - Heart, and Small Juicy Chain - Star. 
The chain only comes in 22k gold plated over solid sterling silver (gold vermeil) and the charms are Czech glass. The glass is extremely strong and durable so don't worry, this is not a delicate piece. 
Length options are 16" or 20", many pendant options.
Made in Toronto.
If not in stock, item takes approximately 4-8 weeks to produce. Feel free to email info@paricijewellery.com to see if item is currently in stock.