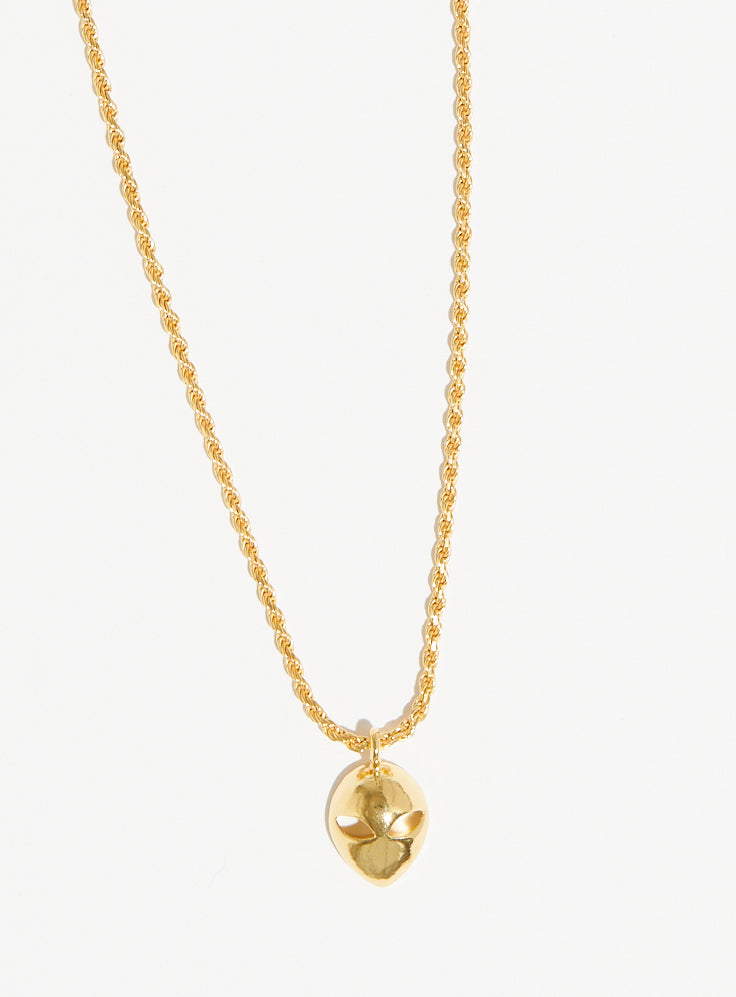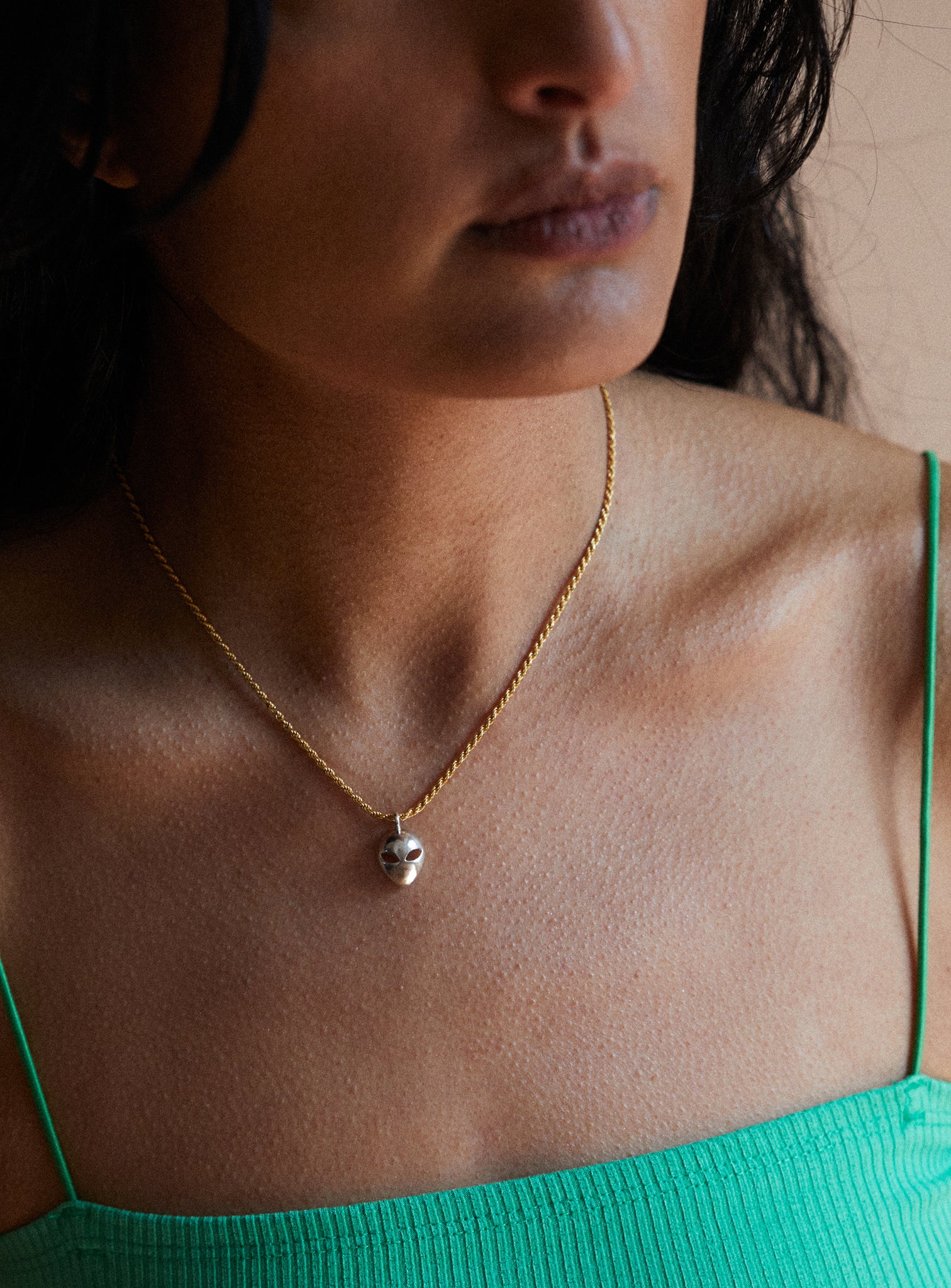 Alien Head Pendant Necklace
Let them come! We could use the distraction. This little alien head is solid silver or gold plated over solid silver (aka gold vermeil) and signed Par Ici on the back. 
If you want the pendant only, no chain, shoot us an e-mail : ) This pendant works great with our Clip Chain or CIY Chain as well. 
Made in Toronto.
If not in stock, item takes approximately 4-8 weeks to produce. Feel free to email info@paricijewellery.com to see if item is currently in stock.