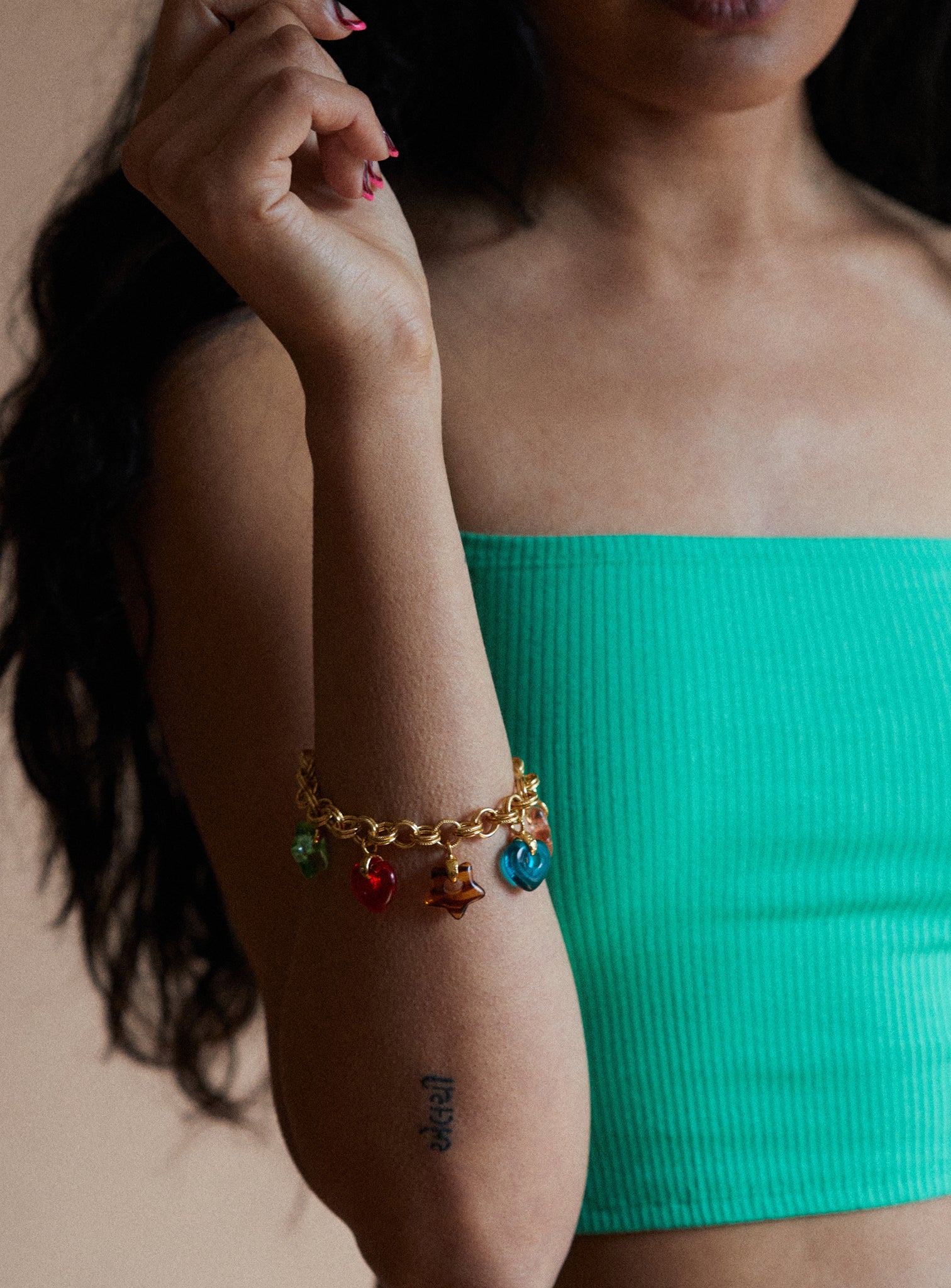 Juicy Charm Bracelet
This bracelet has a toggle clasp and is meant to dangle a little loosley. Come in 22k gold or rhodium electroplated over base metals w/ a toggle clasp.
The charms are deadstock vintage glass, meaning the glass was made years ago, we have a finite amount and are unable to re-stock so when these sell out, they're gone forever! The glass is extrembly strong and durable so don't worry, this is not a delicate piece.
Length: approx. 19.5cm long
Made in Toronto.
If not in stock, item takes approximately 4-8 weeks to produce. Feel free to email info@paricijewellery.com to see if item is currently in stock.