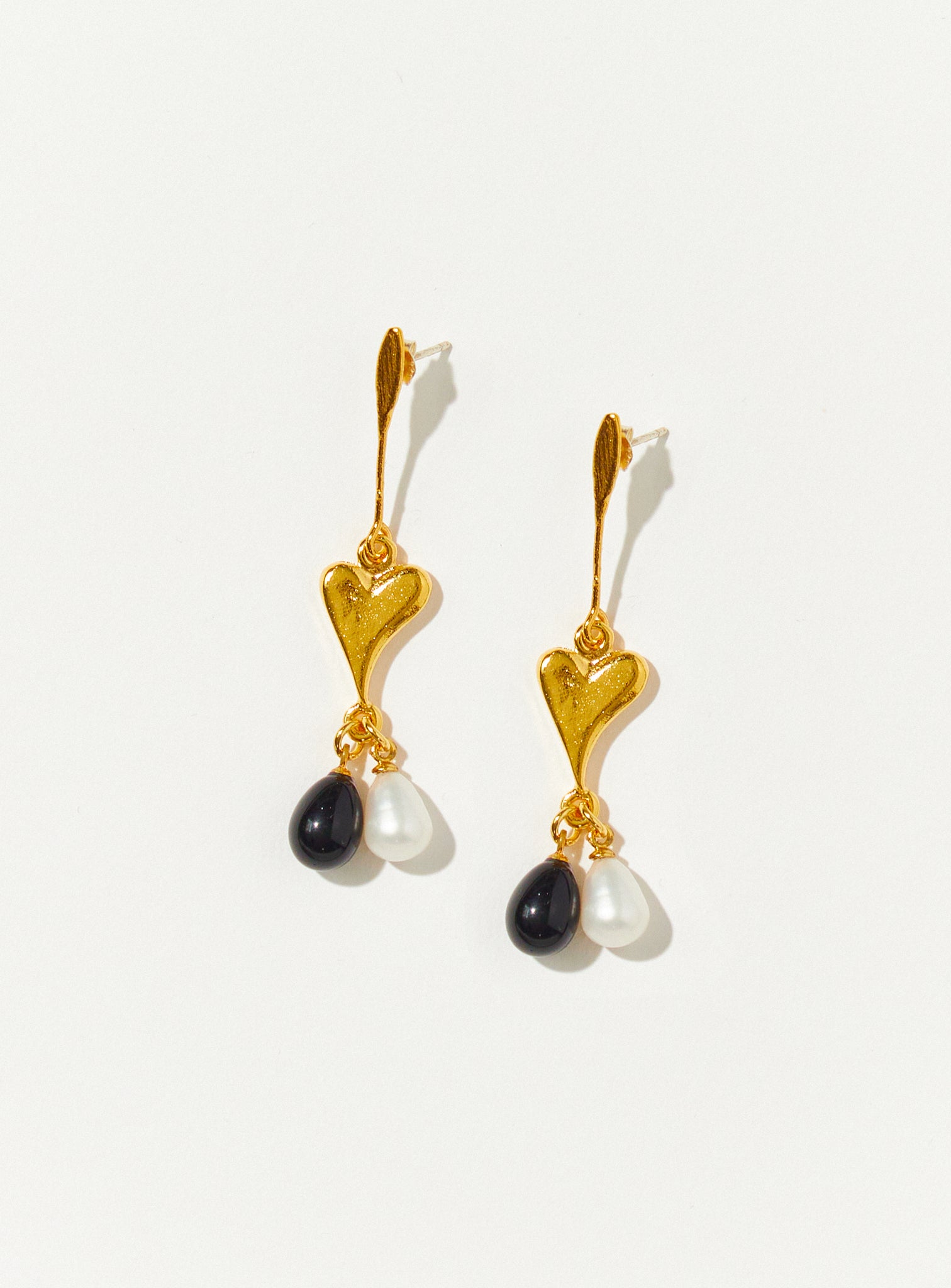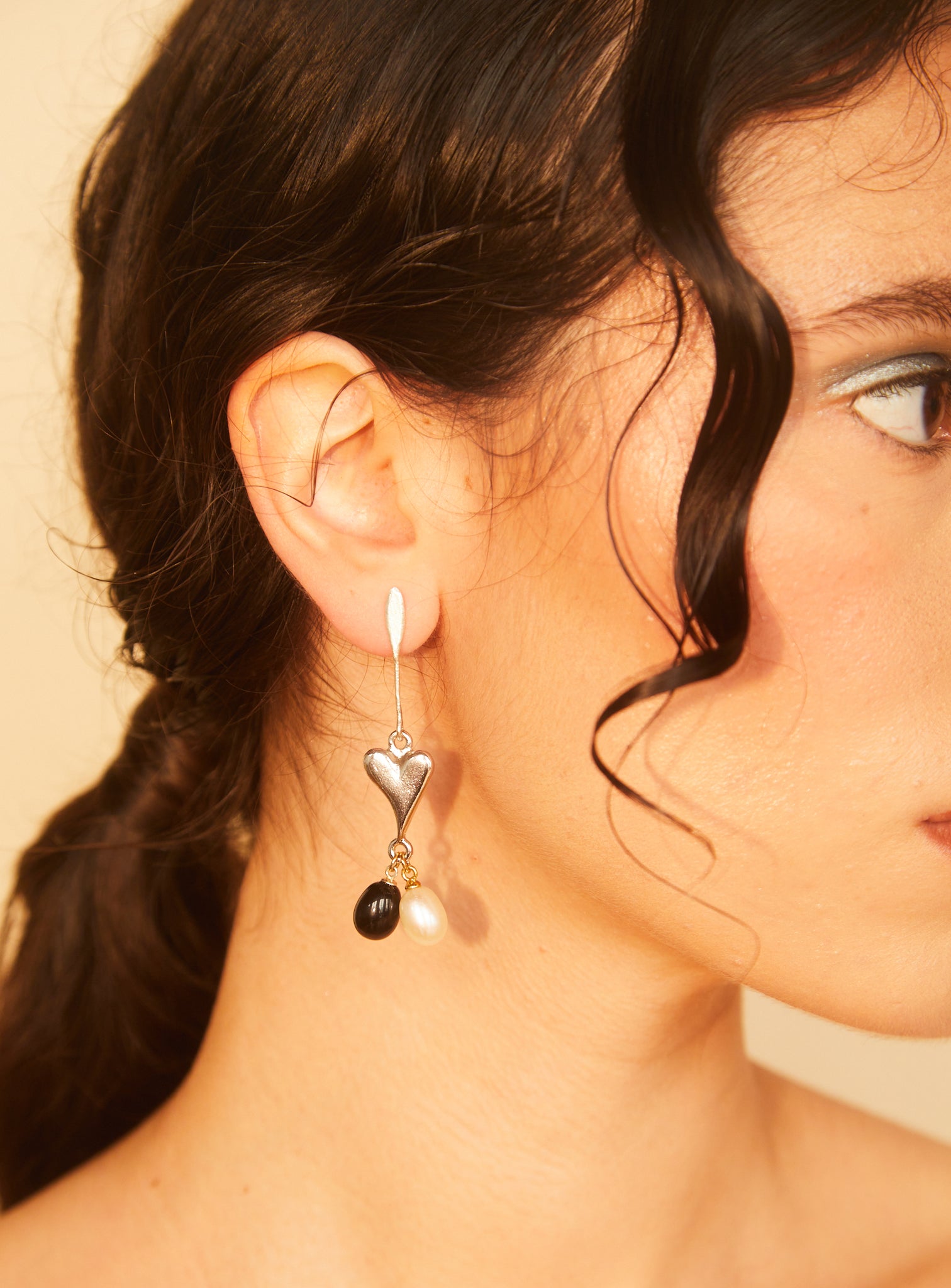 Queen of Hearts Earrings
These are giving Alice and Wonderland for sure. 
With sterling silver posts, the top earring piece is also sterling underneath and has a little Par Ici signature if you look close enough. This piece consists of black Czech glass, genuine pearl, silver and base metal under gold or rhodium electroplate.
Length: 6.2cm approx.

Weight: 6g per earring
If not in stock, item takes approximately 4-8 weeks to produce. Feel free to email info@paricijewellery.com to see if item is currently in stock.