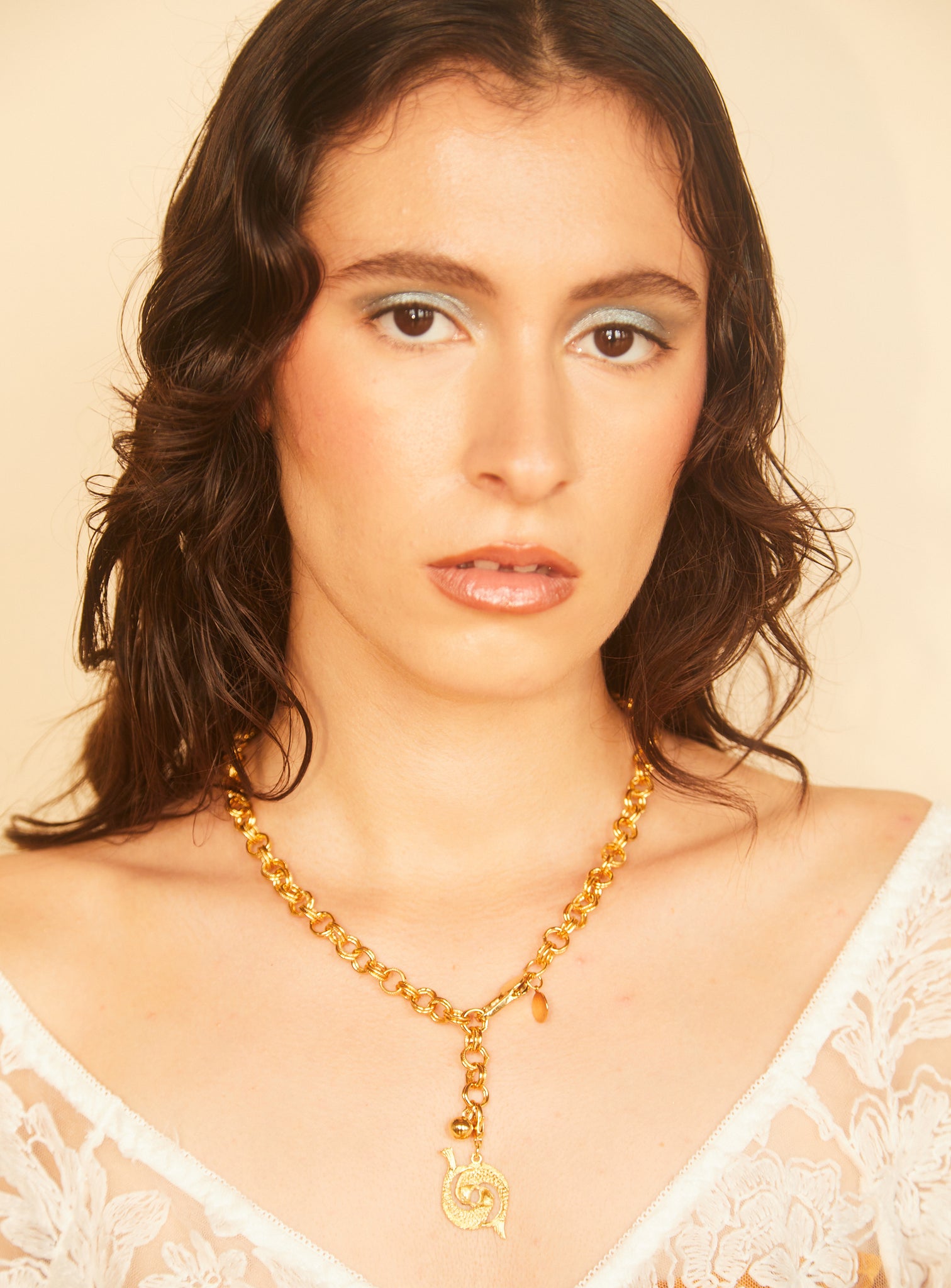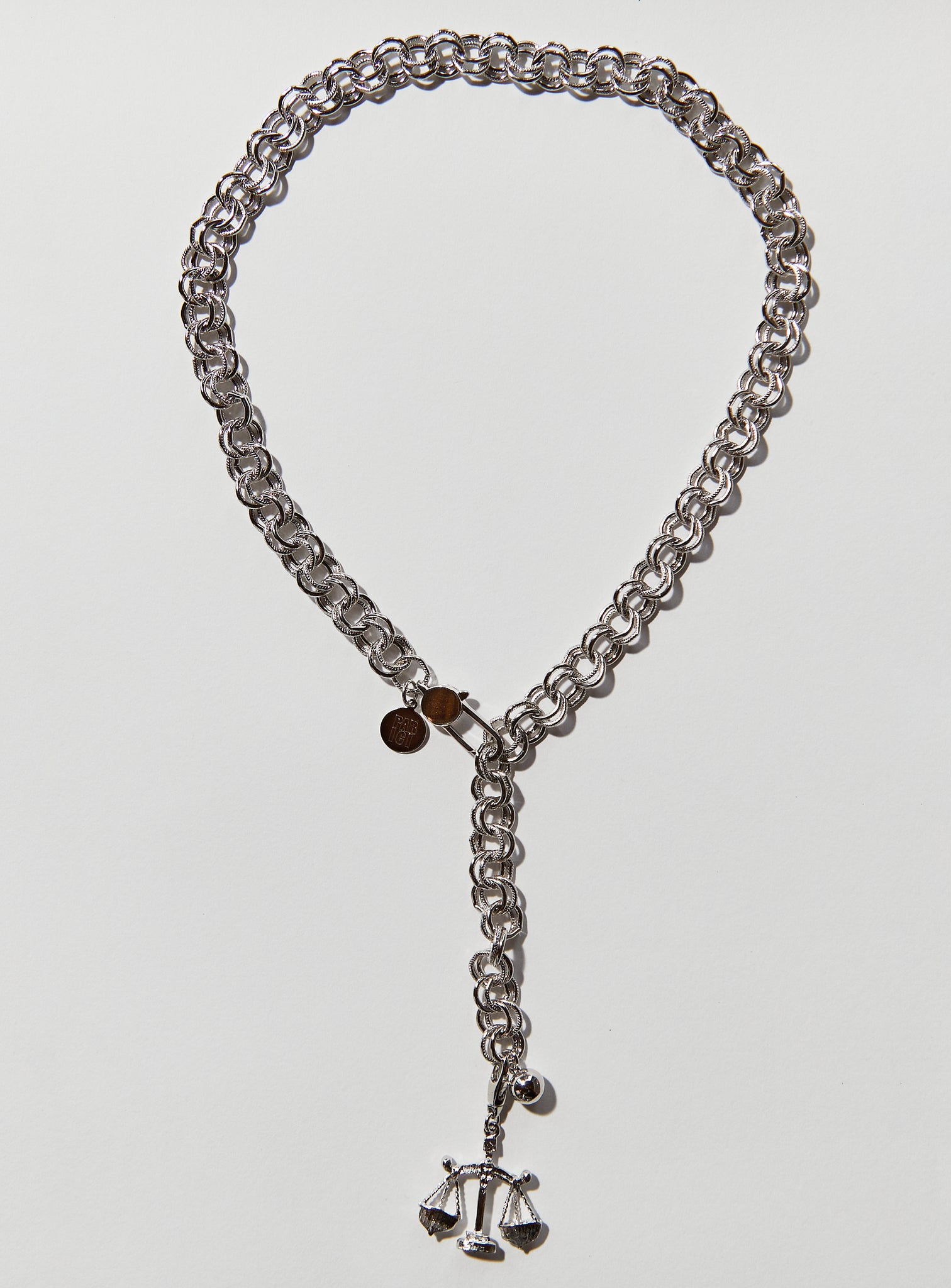 Zodiac Necklace (w/ one sign)
This necklace comes with one astrology sign on and individual charm clasp so you can move it around the chain or buy extra signs and wear as many or as few signs as you like. Clip the chain clasp where ever you like on the chain adjusting the length to suit you. (SEE OUR OTHER PRODUCT LISTINGS TO ADD ON MORE CHARMS!!!) 
This piece consists of base metal under gold or rhodium electroplate.
Comes with a long lobster clasp on the chain. *does not come with heart charm, see other listing to add on heart charm!

Length: 53.5cm (approx 21") adjustable so you can wear it tighter.
Weight: 48g
If not in stock, item takes approximately 4-8 weeks to produce. Feel free to email info@paricijewellery.com to see if item is currently in stock.