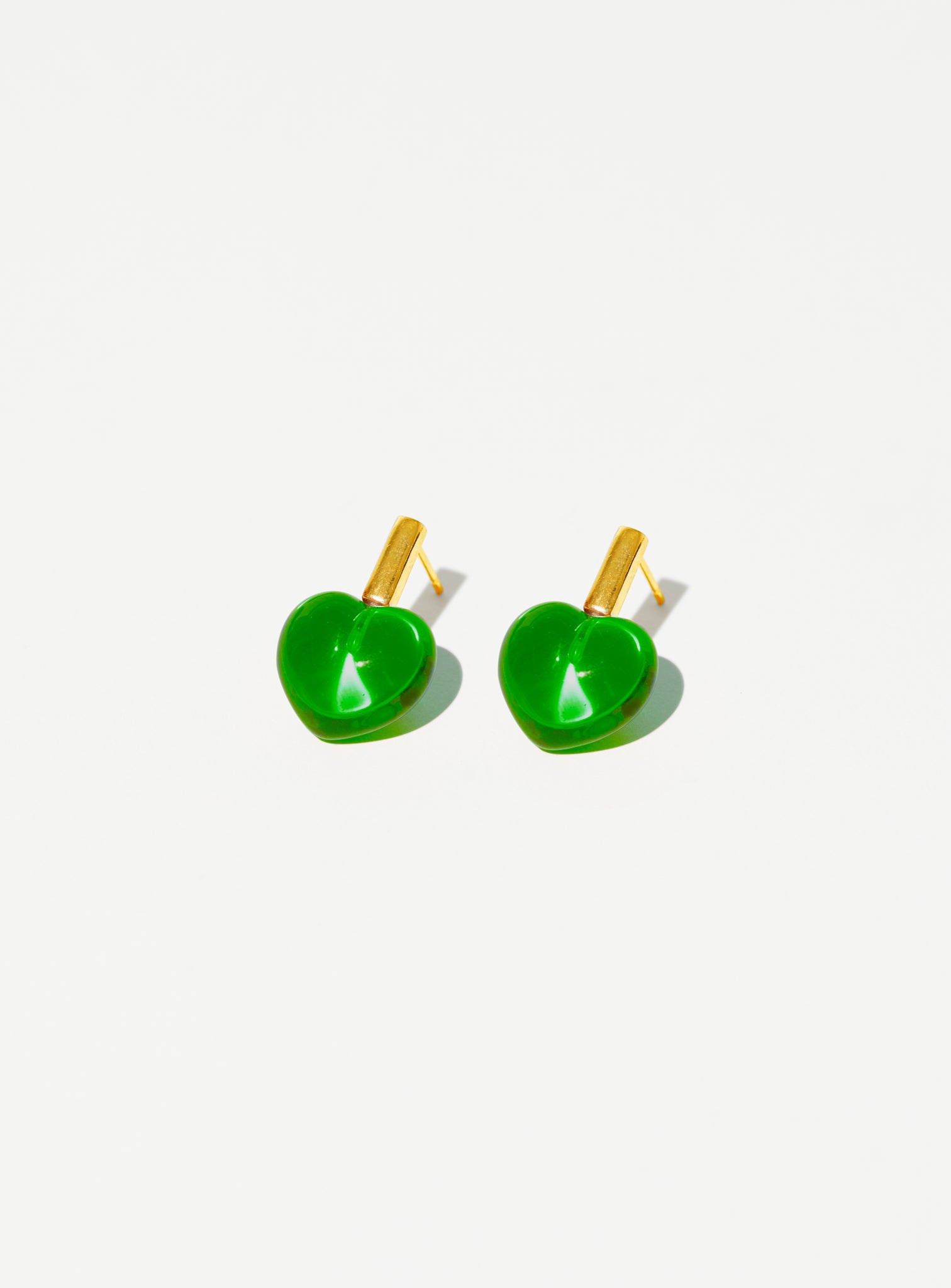 Heart Drop Studs
These earrings come in solid silver and amber glass, or gold plated over silver (aka gold vermeil) and green glass. Posts remain solid silver.
The hearts are deadstock vintage glass, meaning the glass was made years ago, we have a finite amount and are unable to re-stock so when these sell out, they're gone forever! The glass is extrembly strong and durable so don't worry, this is not a delicate piece.

Length: 15mm x 22mm
These earrings only come in 2 colourways.
Made in Toronto.
If not in stock, item may take approximately 2-8 weeks to produce. Feel free to email info@paricijewellery.com to see if item is currently in stock.